Creating custom flashcards
1. In the Flashcards tab, tap the "+" button and then tap "Add Word". The create New Word screen will
be displayed.
2. Enter the word details and tap the blue Save button. Pinyin should be entered using numbers for tone
marks
To enter "zī rán", you would enter "zi1 ran2". The neutral tone such as "ma" would be entered using the
5th tone. eg. "ni3 hao3 ma5"
3. You can now see your word in the word list on the Flashcards tab. By default, this word will
automatically be included in your study set (you can change this in
Settings)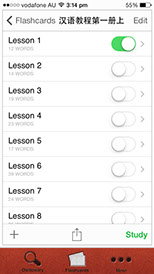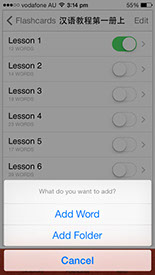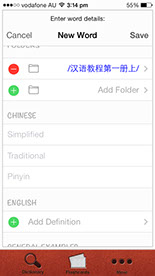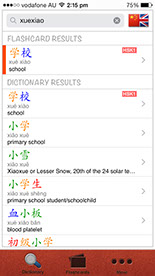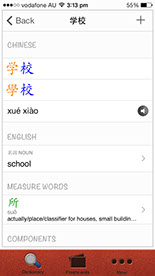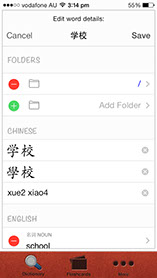 Copyright Total Universal Pty. Ltd. 2009-2015. All rights reserved.