Downloading Flashcard Tests
1. Ensure you are connected to the internet.
2. In the More tab, once the add-on list has been downloaded, go to the Flashcards section, find the
flashcard set you want to download and tap on it.
4. Enter your iTunes password to when the password input box comes up and tap "OK".
4. When the confirmation alert comes up. Confirm that you want to purchase the flashcard set by tapping
the "Buy" button.
5. When successful, the import screen will be displayed allowing you to import the flashcard set into your flashcards. See Importing, exporting and backing up flashcards.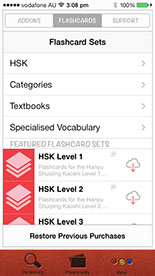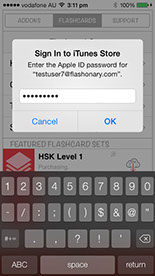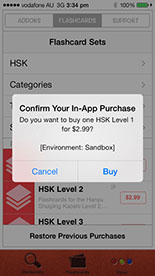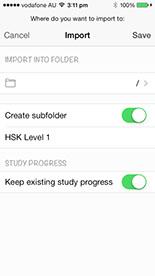 Copyright Total Universal Pty. Ltd. 2009-2015. All rights reserved.